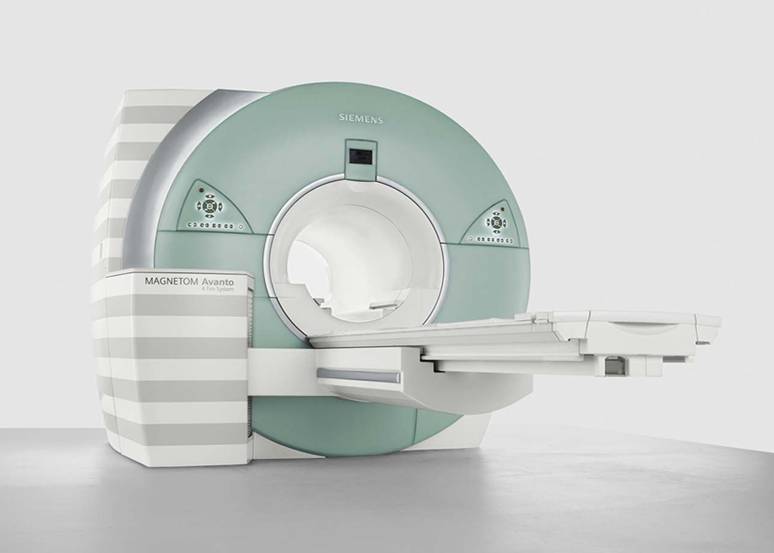 Magnetic Resonance Imaging (MRI) noninvasively explores in exquisite detail, the structures inside the body helping to reach diagnosis of various conditions in a quick and accurate manner. Our MRI units have a magnetic field of 1.5 Tesla and large bore.
If your study requires the use of intravenous (IV) contrast, your last meal should be no less than four hours before the study.
A good hydration regime the day before the study as well as the day of the contrast media injection is highly recommended.
The American College of Radiology (ACR) protocol requires a pre-medication regime for patients with a history of allergies to any IV contrast.
A recent creatinine level of no more than six weeks is required for patients with one of the following: age 60 or older, hypertension, diabetic, or existing renal condition.
MRCP Studies: Fasting is required for patients with a gallbladder.
Renal Patients: Gadolinium based agents are not toxic to the kidneys. However, we must evaluate a recent (not older than six weeks) creatinine level and calculate your GFR (glomerular filtration rate) to avoid risk of NSF (Nephrogenic Systemic Fibrosis)

GFR less than 30 – cannot receive IV contrast media
GFR 30 to 35 – authorization from primary doctor or nephrologist is required
GFR greater than 35 – can receive IV contrast media

We offer sedation services in MRI for pediatric patients unable to lie still and adult claustrophobic patients for an additional fee not covered by medical insurance, established by the physician in charge. Please verify with our personnel for availability.
Patients with MRI conditional pacemakers can undergo scanning for those models that are designated by Medtronic, Boston Scientific, and St. Jude. Please contact our Communication Center for more information.
Non MRI compatible intracranial aneurysm clips.
Patients with metallic prosthetic material and biomedical implants must provide manufacturer documentation to verify compatibility.
Brain

Trigeminal Nerve
Facial Nerve
Vestibulocochlear/Auditory Nerve
All other Cranial Nerves

Cavernous Sinuses
Orbits
Pituitary and Hypothalamus
Pineal
CSF Flow
Paranasal Sinuses/Maxillofacial
Neck
Spinal Column and Spinal Cord

Cervical
Thoracic/Dorsal
Lumbar
Sacral
Sacroiliac Joints

Peripheral Nerve Imaging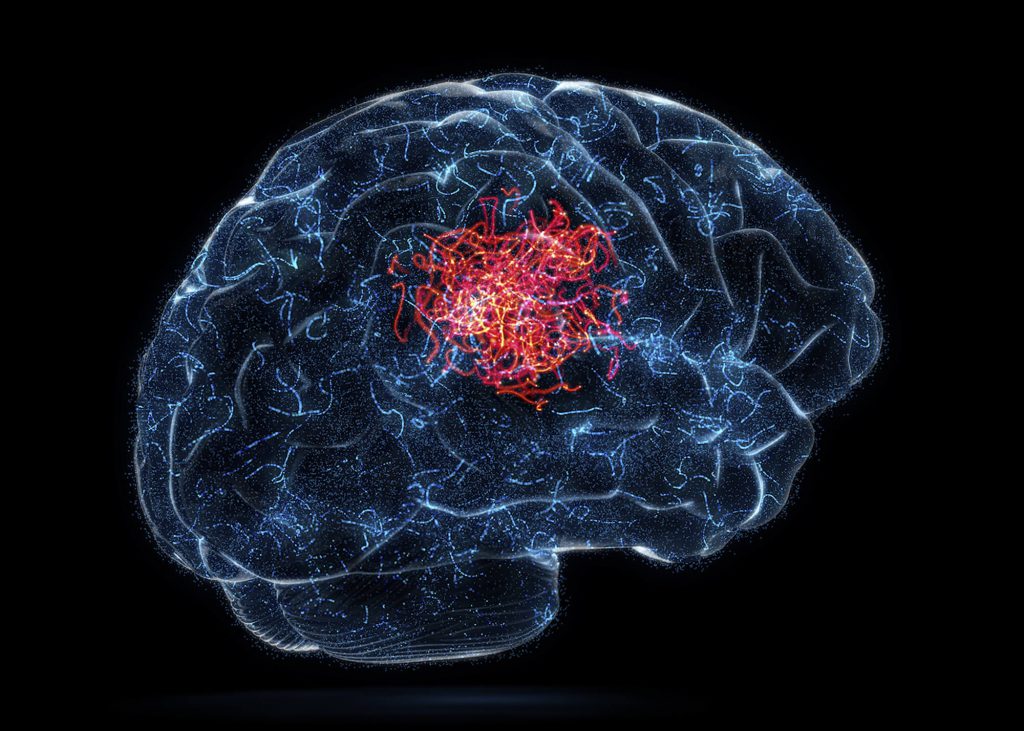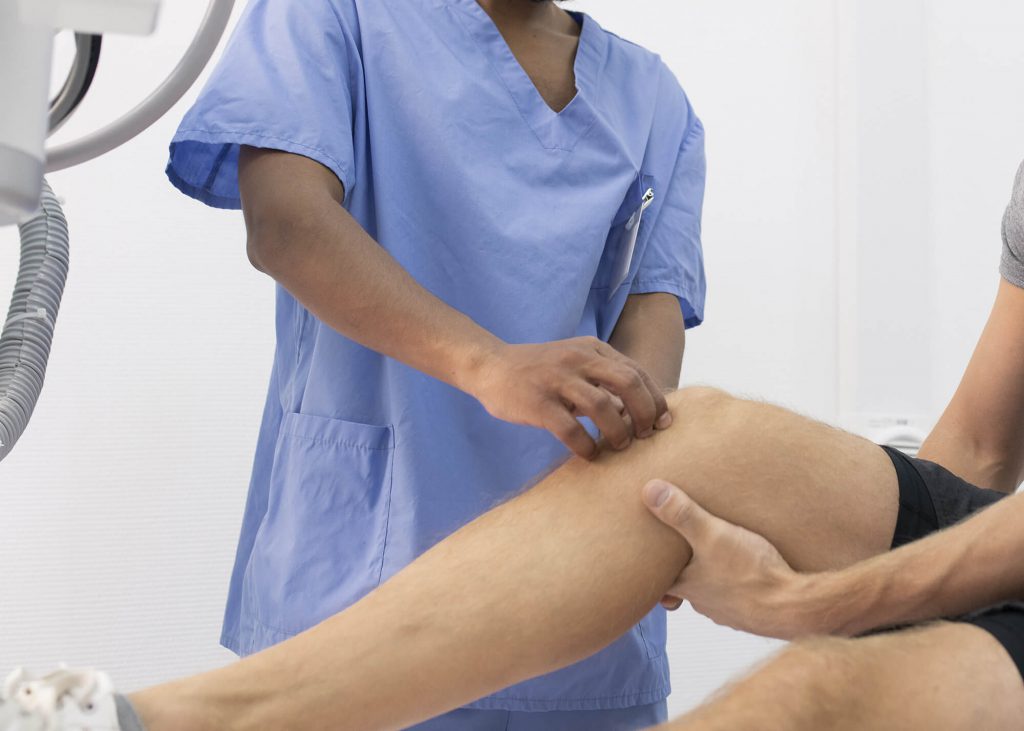 TMJ (temporomandibular joint)
Hip
Thigh
Calf
Thigh
Upper Extremities (without and with IV contrast when considering arthropathies)

Shoulder
Elbow
Wrist
Hand
Fingers
Lower Extremities (without and with IV contrast when considering arthropathies)
Chest
Breasts (requires intravenous contrast)
Cardiac (requires intravenous contrast)
MRCP (Magnetic Resonance Cholangiopancreatography)
Abdomen – including IV Eovist (hepatocyte specific contrast material)
Pelvis

Endometrium
Vagina
Prostate – Multiparametric Protocol
Scrotum/Testicles
Anorectal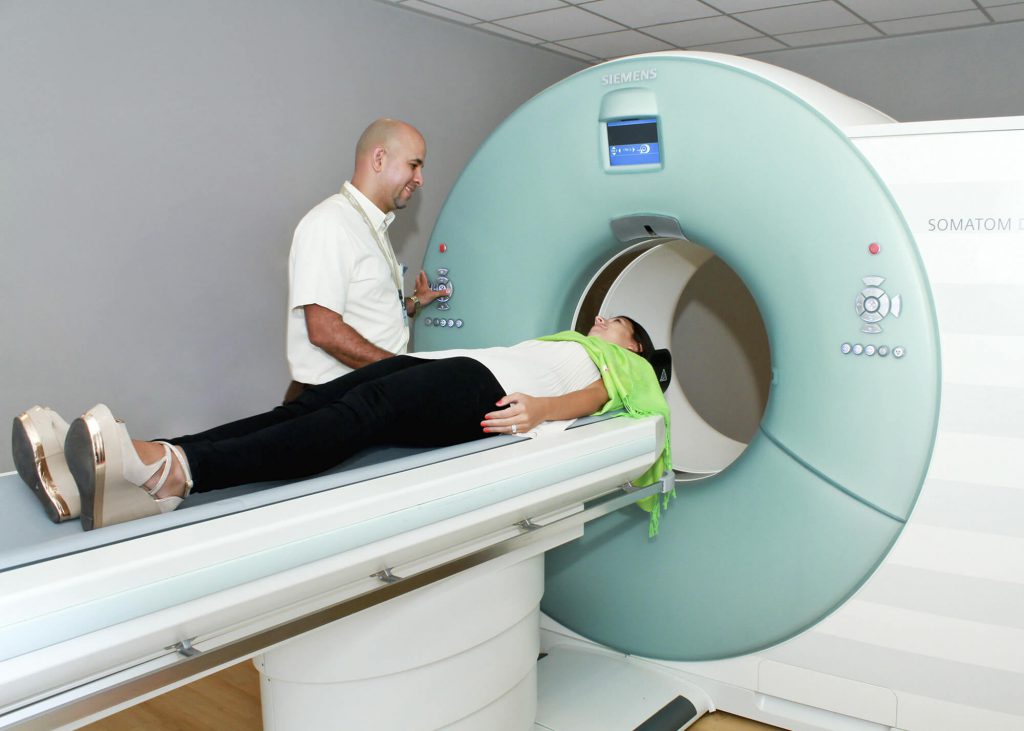 Would you like to schedule an
appointment?
Now you can make appointments online with
San Patricio MEDFLIX.