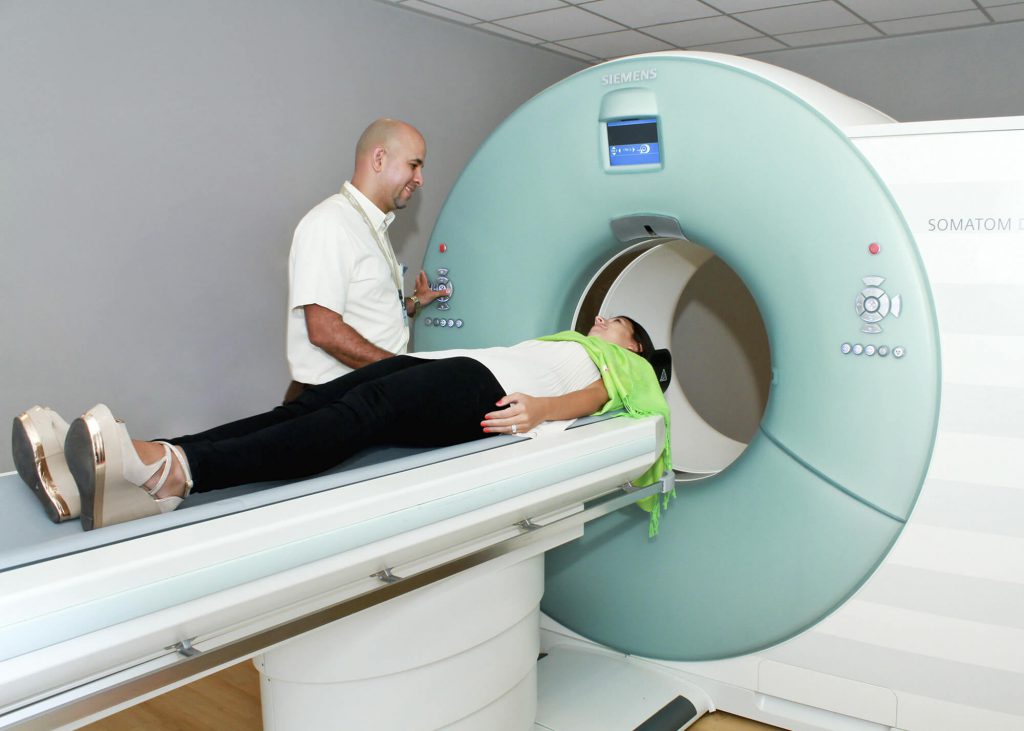 Computed tomography angiogram (CTA) represents the non-invasive version of an invasive conventional catheterization obtained in a CT machine.  It requires ionizing radiation and an iodine-based IV contrast.  CTA uses an angiographic technique to visualize the flow of arterial and or venous vessels in any part of the body.  Furthermore, it is able to differentiate between calcified and non-calcified atherosclerotic plaques.  Conversely, MRA studies are unable to make such differentiation.  This study allows detection and quantification of blockage, emboli, and dissection in arteries as well as thrombosis in veins. 
Coronary and chest CTA are performed with a cardiac gating technique to eliminate arterial motion inherent to the cardiac cycle.  Coronary CTA (CCTA) allows the quantification of cardiac chamber volumes, ejection fraction, and cardiac mass.   
Patients without coronary stents and without coronary artery bypass graft, as part of their coronary CTA, undergo a coronary calcium score that does not require intravenous contrast that will determine if the injection proceeds or not in which case a conventional digital subtraction angiogram would be indicated. 
By definition, all CTA studies require the injection of intravenous (IV) contrast; therefore:
Your last meal should be no less than four hours before the study. 

 

A recent creatinine level of no more than six weeks is required for patients with one of the following:  age 60 or older, hypertension, diabe

tes

, or existing renal condition.

 
The American College of Radiology (ACR) protocol requires a pre-medication regime for patients with a history of allergies to any IV contrast.

 

A good hydration regime the day before the study as well as the day of the contrast media injection is highly recommended.

 

Patients with compromised renal function

 usually do not inject iodine-based contrast unless a dialysis session is planned to avoid problems related to intravascular volume.  

 

Diabetic patients taking Metformin with GFR under 30 or with a known acute renal injury who will undergo a CT scan with intravenous contrast: 

Metformin should be stopped at the time of the CT and subsequently for 48 hours.  After the referring physician or nephrologist verifies that renal function is normal, Metformin may be reinstituted under their supervision.  

Source:

  

ACR Manual on Contrast Media, Version 10.3, 2017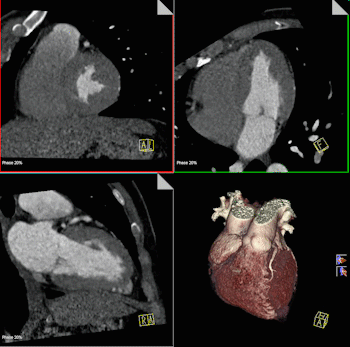 Would you like to schedule an
appointment?
Now you can make appointments online with
San Patricio MEDFLIX.